Main Content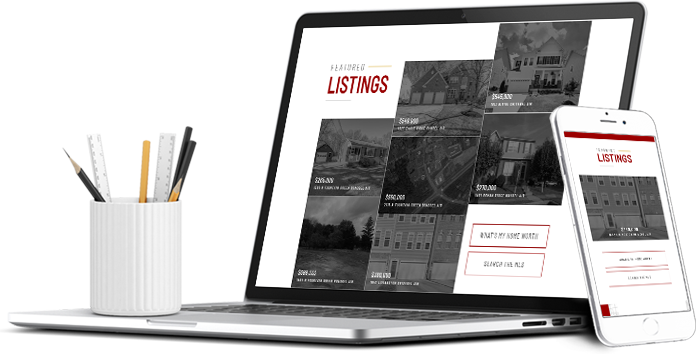 It's an indisputable fact: a homebuyer's search begins online, so it's critical to maximize the number of people who see your listing. We ensure your home gets viewed on more than 80 real estate platforms nationwide. Massive coverage like this leads to more buyers visiting your home in person, which leads to more offers for you.
Keller Williams
Market Dominance
In 2019, Keller Williams surpassed its competitors to become the most successful real estate company in the nation. We have retained the #1 position in both Sales Volume and Transaction Sides since. And according to Bright MLS, our listings receive 44% more showings than those of our competitors. Thanks to our world class training and cutting edge technology, we're able to bring you the best market intelligence, the most potential buyers, and a superior customer service experience.
2022
Sales Volume ($ Billions)
2022
# of transaction Sides (thousands)
We'll advertise your home on social media to reach 10,000+ people in the DMV. This ensures that more potential buyers are seeing your home during the critical first week on the market, and drives more people to see your home in person.
Learn More
Like Us On Facebook
To get you the highest offer, your home needs to show in its best light. Our complimentary expert designers will consult with you and provide you with custom guidance on staging and preparing your home for sale. Even small improvements can transform your home and make it more desirable to potential buyers – and this greater demand leads to more money in your pocket.
Our Staging Strategy
Before
After
Before
After
Your home's first impression is online, so the images of your home are critically important to attracting buyers. We work only with the best architectural photographers who know how to highlight your home's most desirable features. We then carefully curate the images to display, which drives interest in the home and attracts more people to your door.
Why Photography Matters
Pricing
Strategy That Works
When we price, we consider:
Homes similar to yours in size, price, range, and age
Your area competition and how many months of inventory currently exist
The best price to reach two pricing brackets (for online searches)
What new construction in your area can be purchased for
Where you fall price-wise within the competition
Learn More
Where Our
Buyers Come From
Attracting potential buyers is anything but luck – it's carefully studying how they search for properties and maximizing your home's presence on those platforms. Through our broad online outreach, extensive network of buyer agents, and expert marketing, we target the ideal audience of buyers for your home and attract them to make the best possible offer.
Marketing That Works
Our innovative marketing is proven to deliver results!
Keller Williams
America's Best Customer Service Company
Newsweek named Keller Williams the best real estate customer service company for 2021. Providing the best experience to you is a cornerstone of our team's culture – experience the difference of working with a team who truly cares about you and your goals.